Safes El Segundo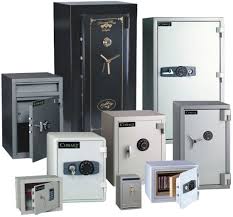 Here at safes El Segundo we are proud to say that we are always able to open just about any safe, no matter the year make and model and no matter the level of security of the safe. All of our technicians are trained and have years of experience in this field. Our business strives off of customer satisfaction that is why we are always doing all that we can to make our customers happy! There is no task to big or to small, that we wouldn't do for them. We always want our customers to feel like our services are fast and easy so that our customers have a good experience and then they tell their friends and family about us, it's really a win win for everyone.
We get the Job Done!
Safes el Segundo makes sure that we get the job done quick and efficiently so that is why we always have technicians on standby so that we are able to get someone out to your exact location in just about 20 mins. We have staff available twenty-four hours a day ready to answer any questions you may have and a dispatch team ready to let you know your technician will be arriving in about 20 mins. It's always good to hear about the positive experiences that our customers have received. About 90% of all of our customers call us back to let us know about their positive experiences.
Service Available when you need it!
Safes El Segundo is the number one locksmith for safes in El Segundo and the surrounding areas. We have been in the business for years and deal with all types of safes. Weather we are talking about your everyday closet safe or a commercial safe at your business we do it all. All of our technicians go through specific training in order to perform service under our name. We believe strongly in continues education for our technicians because of the daily security advances in our industry. It is hard for most of our competition to keep up with the changing security platforms and this is what we are proud to say, sets us apart from the rest. Don't hesitate to call us any time.