Lock Repair El Segundo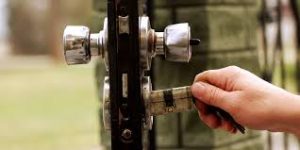 Lock repair El Segundo is more than your regular brick and mortar locksmith. We provide a mobile service that travels all around El Segundo and the surrounding areas. The thing is that we don't only repair your locks but we offer a wide variety of other services as well. These services include but are not limited to Rekey, Lock Change, Auto keys and ignition, Mailbox and gate keys etc. As you can see we offer many different services to fit your lifestyle. Did I mention that we have a 100% customer return status as of now? And we don't want to do anything to change that! Our goal is to be the most trusted lock smith of the south-land.
Top in our Industry
Lock repair El Segundo is the number 1 locksmith in El Segundo and the surrounding areas. We believe in treating all of our customers with royal treatment. The business model behind this  that if you please your customers they will walk away happy spread the word about us. In return we will generate more business. All of our locksmiths go through intensive training to ensure that they are prepared for any scenario that might be presented. All of our technicians come to you within 20 mins of your call and arrive in a fully loaded mobile unit. The mobile units are equipped with all of the tools/parts they need to perform the service you require.
Why Choose Us?
Lock repair El Segundo offers a 24-hour service 7 days a week. Many past clients have been stuck somewhere with no way to get in their vehicle! Luckily, we were able to help them out of their situation. This is why we do what we do. Our goal is to help others and with that we have been able to create a successful company. Moving forward we hope to earn your business and if you ever need a lock changed you have the number. We have a friendly staff ready to answer any questions you may have and we are just a phone call away.